The American Dream
Fourth of July is Independence Day in the USA, and we arrived in time for the celebrations. We were invited to a wonderful summerhouse at Lake Mohawk in New Jersey, where we fished, swam, sailed speedboat and played. In the evening impressing fireworks over the lake attracted many people in boats.
On the day New York Times published the American Declaration of Independence from 1776 and an advertisement urging families to make plans, so the can stay in contact and save themselves in case of terror. Each of these texts covered a whole page.
The Declaration of Independence states the core of the American Dream about a free and diverse society with equal rights. The advertisement mirrored the fear, which prevails after the attack on World Trade Center on the 11th of September 2001. We have been much impressed by the combination of patriotic pride in the American Dream and fear of terrorism and other types of violence during our stay in the US.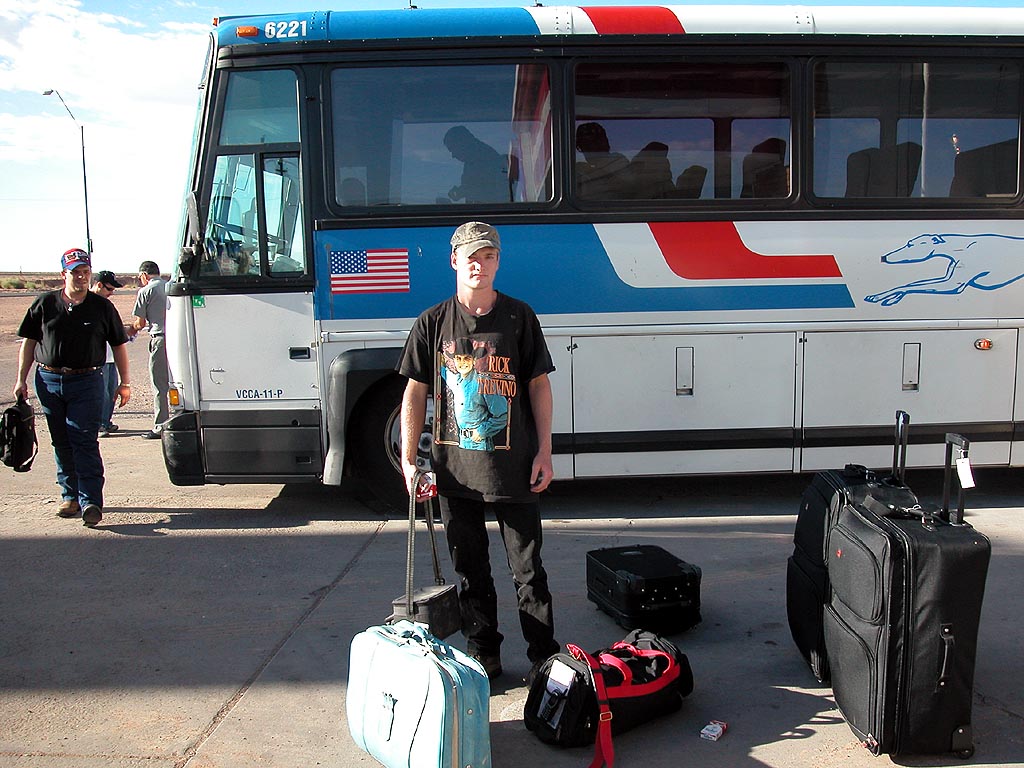 Our journey
In the beginning of our journey we spent some pleasant days with Hanne's cousin and his American wife in New Jersey. They gave us a splendid introduction to the US and an impression of the beautiful, green surroundings you find only half an hour's drive from New York City. Afterwards we found a hotel in Manhattan in order to come closer to the culturally diverse city.
The trip went on to the American family Lars had lived with in Rochester NY, when he was an exchange student at the age of seventeen. It was wonderful to see the family, old friends and places again. Then we took some days in New York City to visit its rich museums.
Our next stop was Philadelphia, where the American Declaration of Independence and Constitution were made. After that our trip went to Washington DC with its government buildings, historic monuments and impressive cultural institutions. Here we also met an American woman rooted in Hispanic culture, who gave us knowledgeable angels on American society right now.
In Memphis Tennessee we experienced the swinging blues-, soul- and gospel-traditions that among others Elvis Presley has been inspired by. We also visited the very moving National Museum for Civil Rights. Through the organization Servas we met a hospitable family, who became our contact to activists in the work for the rights of black Americans.
Based in the inviting railway town Flagstaff in Arizona we went on a tour of the spectacular Grand Canyon, here we also got an impression of the organized American nature tourism.
From Memphis to Los Angeles we followed Interstate 40, which runs partly parallel with the legendary Route 66, that was one of the first roads with a hard surface crossing the country. Long hours in Greyhound buses gave us new interesting relationships and an impression of just how big the US is. A stop in the desert of California because of engine problems while the thermometer showed 110 Fahrenheit really made the group connect.
The cultural diversity of Los Angeles strikes all senses. In one day we experienced exhibitions from the American and international art scene, the Japanese goods offered in Little Tokyo, the Mexican street market of El Pueblo, the shops and restaurants in Chinatown, Spanish love songs, Native Americans dance and intense Latin alternative music.
We also visited Little Teheran, where we once again met Iranian hospitality. Here we spoke with Iranians, who had arrived in the US within the last few years and were happy to have found freedom. "In America people ask if you have a job or money, they don't look at the colour of your hair," said one who had come via Germany.
We ended our stay in the US in pleasant San Francisco, the city of hippies, IT-entrepreneurs, tolerance and Golden Gate Bridge. We met a woman, who had been an exchange student in Denmark, and she contributed much to our picture of the US and California. We also had a most inspiring conversation with one of the pioneers of the work with dialogue in so called World Cafes.
Infrastructure in USA is based on private cars. We knew this of course, still we decided to use public transportation, among other reasons because our intention was to meet people. American cities have good subway-, metro-, tram- and bus-systems, but it may require ingenuity to travel between cities if you don't want to rent a car. We however did get around by means of trains, busses and planes, when we had learnt how to reserve tickets over the Internet and via speaking robots on the phone.
Many cities and sights have splendid Visitor Centers, where employees and interactive media help give an impression of the possibilities. Tours with competent guides offer an overview of big cities and an impression of the collections of overwhelming museums. Many cultural institutions in the US have volunteers, who help the visitors.
We have met much kindness, helpfulness and hospitality. We have stayed with family and friends, and kind people have offered us a hand, when we needed one. Professional relations are most often polite, but we have also met employees, who answered our questions with a grudging referral to a homepage or a service phone, when we had been standing in line for a long time.
The development that moves knowledge and communication from direct contact between people to electronic media has for good and for bad gone further in the US than in Denmark. We had to realise that you don't get far without a high-speed connection to the Internet, but they are available in many cafes, hotels and airports.
We have driven and flown almost 6500 kilometres. This has given us an impression of how diverse the US is, but still we have only seen a small part of the large country.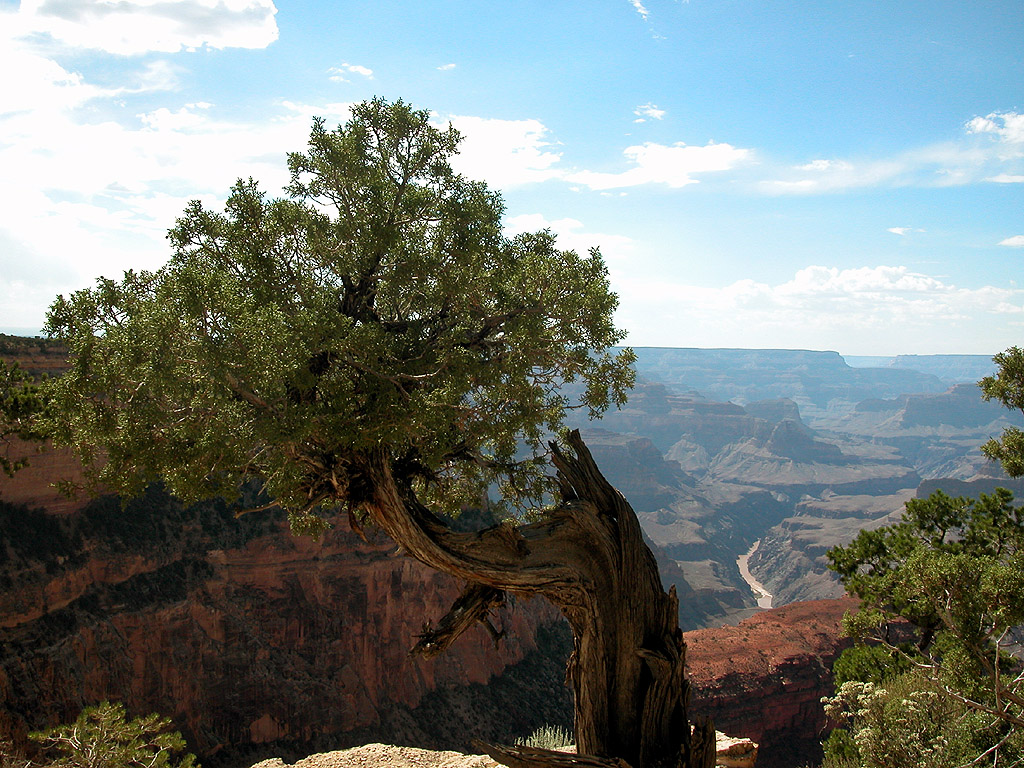 Food on the go
Americans often eat out and they eat a lot of fast food, which is consumed without using utensils, and we have done the same.
We have had bacon and eggs or pancakes and syrup for breakfast. We have had sandwiches with ham and cheese for lunch. We have had burgers with chips and cola through a straw for dinner. We have had southern barbecue with beans and coleslaw. We have again experienced tasty American apple pie and peanut butter cookies. We have visited some of the American restaurant chains that serve the same meals all over the country.
We have also tried USA's multicultural cuisine. If you get tired of American burgers in the local diner with leather seats in rows, you may choose Afghan kebab, Chinese chicken in sour sweet sauce, Japanese sushi, Mexican tortilla or something else. Often you will at the same time get a more welcoming service and atmosphere. We have even had Thai burger in an Irish pub. There is said to be more than 100 different ethnic kitchens represented in the restaurants of New York City.
Eating in American restaurants involve many choices of methods of cooking, extras, salad dressings, drinks etc. Measured by Danish standards the servings are usually enormous, and restaurants offer doggy bags to bring leftovers home. No wonder, that there is focus on healthy food and that some Americans watch their figure, but with a bit of practice we learnt to find the light meals, we prefer.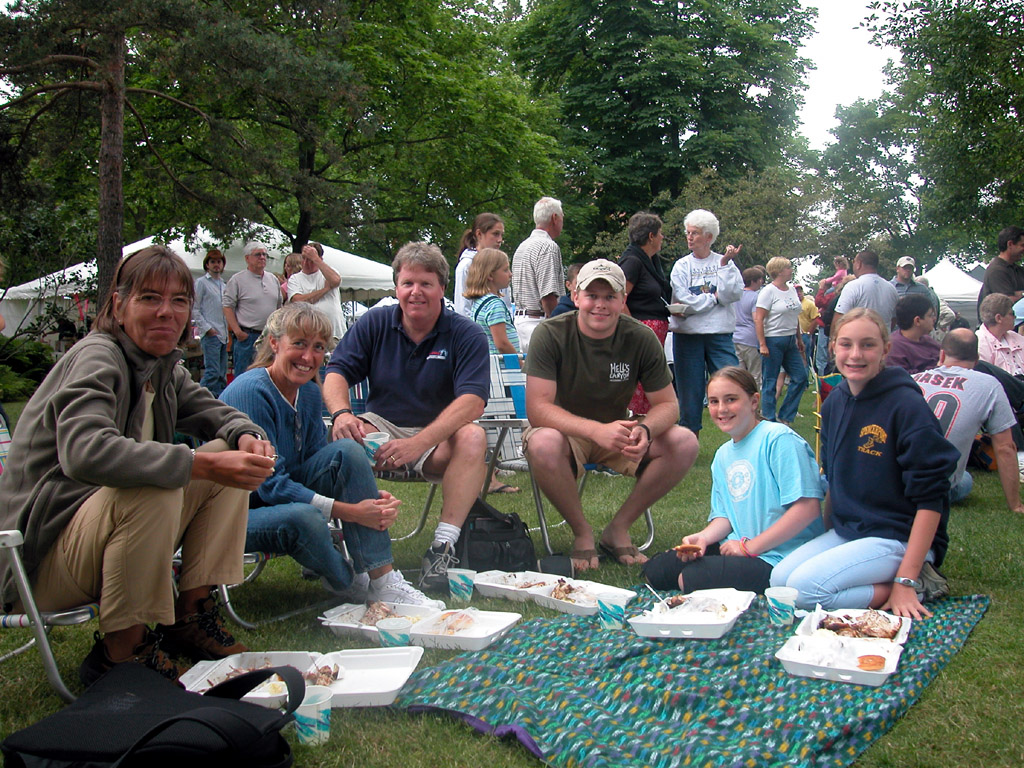 Diversity and freedom
The US was founded and is populated by people, many of whom immigrated to find freedom to be diverse.
Central Park in New York is a good place to observe the diversity. It is an oasis between the skyscrapers, where people walk in cultured, natural surroundings that tell history. Visiting the park you may meet gentlemen in Bermuda shorts, intellectuals with a book, children with food for the squirrels, hippies with an acoustic guitar, lightly dressed joggers with electronic devices, roller skaters with a narcissist body language, women with Muslim scarves, mothers with baby joggers, dog walkers with several customers, businessmen with cell phones, homeless with a permanent seat on a bench, tourists with cameras and other types of people, who as a whole represent all possible colours of skin and speak many languages.
It seems obvious that the artists Christo and Jeanne-Claude plan to celebrate Central Park and their home city for 40 years with a work of art consisting of 7.500 large gates with saffron coloured banners on the walks and roads of the park in February 2005.
Wishes of diversity and freedom to make your own choices are felt everywhere in the US. Supermarkets are gigantic, some of them are open around the clock, and the shelves abound with varied offers of fruits, breakfasts, dinners, cakes, snacks, soft drinks and lots of other goods. Stores, public buildings, means of transportation, payphones and the like are fit for people with all types of handicaps.
Cars are important signals of lifestyles, and long limousines with dark windows, strong American vehicles with four-wheel drive and small Europeans cruise to see and to be seen. Contact ads in New York City signal an advanced spectre of sexual desires, while people in Texas debate whether sexual education should include birth control. There are many cigar stores with great assortments, but smoking restrictions may make it difficult to enjoy cigars.
You may choose between almost one hundred different TV-channels in hotel rooms that also have a phone and perhaps access to the Internet. Bookstores have mile-long shelves of books, films and music. Many American communities have several churches and religious groups, which the members themselves sustain. The rich cultural museums that have often been founded by private collectors hold impressive riches from the civilisations of the world. We have repeated our journeys in Iran and Turkey and looked forward to our visits to China, Thailand and India in American museums.
In some cases the choices may not be that different, for instance we have heard many Americans express their doubts about the reliability of the mainstream media. The great number of possibilities in all fields of life can also make it difficult to find the quality you want. But it is possible, if you have the resources to search and to buy. - If it exists, you will find it in the US.
Americans often characterise themselves and others with hyphenated words like Native-American, African-American, Irish-American etc. The reasons for the dual identity may lie generations back, and memories about the place of origin may be myths combined with preferences for certain cultural symbols. Grandparents rooted in Ireland may want their children to have names that are in Irish phonebooks. A man we met on a bus was thrilled, when he heard we were Danes, "because my family is also Danish". His family had arrived to the US in the 1700s.
There are still many communities, schools etc, which are dominated by people of certain ethnic backgrounds. Likewise neither education and income nor social problems and crime are equally distributed. The black comedian Bill Cosby evoked debate with provoking and to some people hurting comments on the co-responsibility of black parents for their children's conditions of living, while we were in the US.
The United States of America is probably more a "salad bowl", in which social and cultural groups keep their identities in a new whole, than it is a "melting pot", where differences are transformed into a new common identity.
The torch of the Statue of Liberty no longer shows the way for poor and homeless people around the world. The media discussed illegal immigration across the Mexican border, while we were in the country. But the US still demonstrates, that ideals of freedom and diversity may contribute to great material and cultural development for those, who have the resources for dialogues and when necessary fights.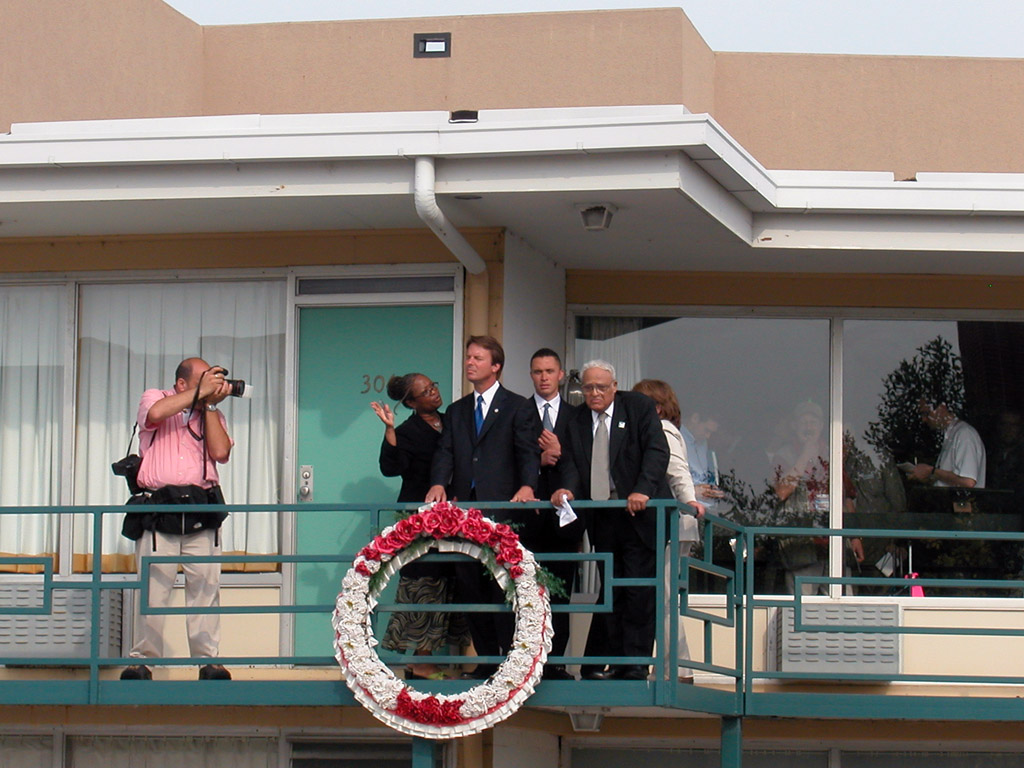 The American Dream
In the Middle East we have met people, who dreamt of America, and in the US we have met the American Dream. The beautiful vision, that even a poor immigrant may reach the highest positions in society and give back, what he has received. American history from the War of Independence in the 1700s to presidential elections in the present holds debates and fights about how society should be to secure that as many people as possible can reach their potentials.
Travelling in the US you continually meet the American Dream. It is told in the museum for George Eastman, who founded Kodak in Rochester NY. It is told in the audio guide to New York City seen from the top of Empire State Building, which is ascribed to the taxi driver Tony. It is told in Elvis Presley's Graceland in Memphis Tennessee. It is told in Hollywood's star-spangled Walk of Fame. Martin Luther King's famous speech for civil rights from 1963 told the Dream in a critical and visionary way. The young Democratic candidate to the Senate Barack Obama, whose father was a goatherd from Kenya, who came to the US, tells the American Dream exemplified by his own life.
The Dream is at the same time a promising possibility and scaring impossibility. We have met many educated Americans with great wealth and welfare, but also begging homeless people in the Subway of New York City, and people who ate food directly out of garbage cans in Washington DC. Seen through our Danish eyes it is very annoying that there are so many poor people in a country that is so rich.
For large portions of the 20th century Americans saw communism as the great enemy of the American Dream. In the beginning of the 21st century terrorism has taken over the role of the villain, and Americans are still working to overcome the trauma after the attack on World Trade Center in New York, which was a significant symbol of the American Dream.
The threat of terror is an important topic in the media. The report from the commission that was to investigate what happened on 9/11 and make proposals to prevent terror is a best-seller. Just like Michael Moore's movie "Fahrenheit 9/11", which is strongly critical of President George Bush and his administration, is a blockbuster. We have met immigrants, who considered leaving the country again, because they didn't like the political and cultural climate after September 11th 2001.
Fear of terror and the war in Iraq are also important themes in the campaigns for the presidential election in November 2004. Many Americans feel that this election is decisive for the future of the country. It has been interesting to follow the professional campaigns on television and the agitators in the streets. We were lucky enough to run into the Democratic candidate for vice-president John Edwards visit in Memphis. John Kerry's and George Bush's lists have been very close in the opinion polls.
Travelling in the US you constantly feel the fear of terror and violence in the shape of meticulous security checks in public buildings, museums, bus stations and airports. In the big cities you easily meet such controls several times a day. Our Swiss army knives have often been under suspicion, and Hanne's baggage has been searched thoroughly after it had been checked in for a flight.
At important national monuments the security becomes a significant part of the symbol. The armed guards at Liberty Bell in Philadelphia made a woman fold her hands towards heaven and exclaim: "We thank you Bush."
When the level of alert was raised in places in New York City, Newark and Washington the media debated, whether the threats of terror were real or part of shrewd political strategies. We don't know, but we would sleep better at night, if the forces in American society that want international co-operation rather than unilateral American interventions gain strength. Added respect for other peoples' dreams might also strengthen the credibility of the American Dream as one possible answer to the challenges of the 21st century.
The wise words about freedom and diversity in the Declaration of Independence may be more important than ever: "We hold these truths to be self-evident, that all men are created equal, and that they are endowed by their Creator with certain unaniable rights, that among these are life, liberty and the pursuit of happiness. That to secure these rights, governments are instituted among men, deriving their just powers from the consent of the governed."
Kind Americans have been pleased, that we wanted to visit their country and have encouraged us to enjoy America, and we have done so.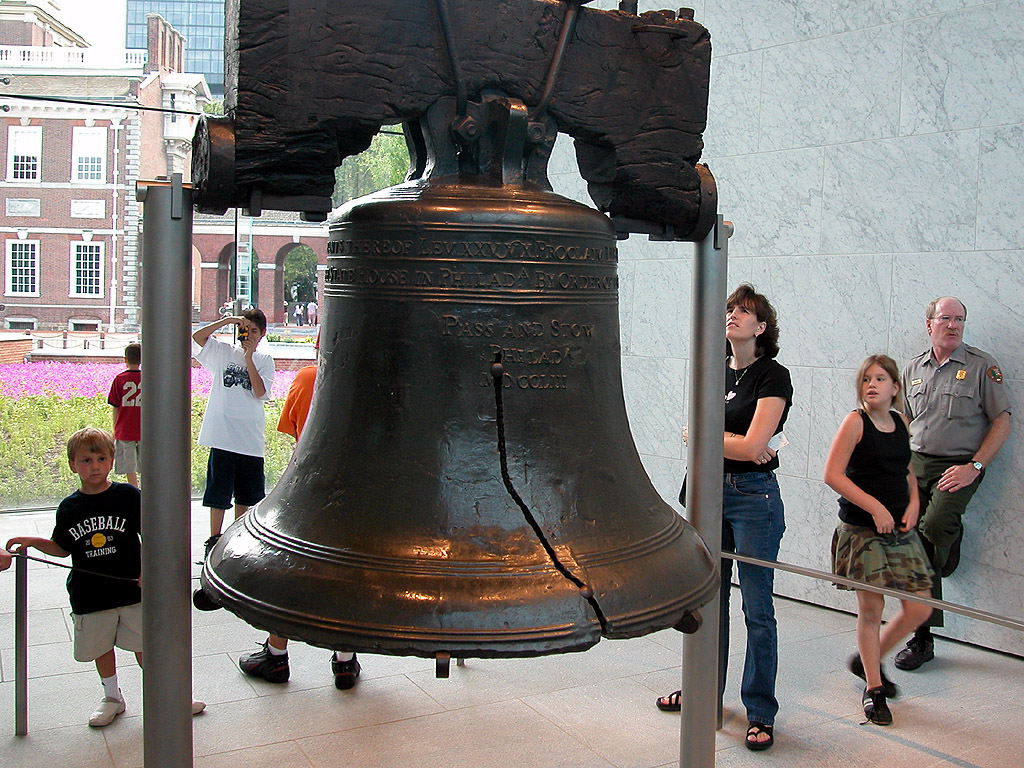 September 2004