Malbork and our Volkswagen.
Cultural Camping, Corona and Europe
We have driven about 4,000 kilometers and camped in 12 Polish cities in the course of 48 days. The campsites have suited our needs well, from old and primitive to new and up-to-date but always with neat and clean facilities.
We often had the most rewarding human experiences in small sites where we were seen as "strangers". A young man sought Hanne's advice on how to find a girlfriend, and presented us with a local loaf of bread.
We got good cultural experiences and insights into current political conflicts in many places.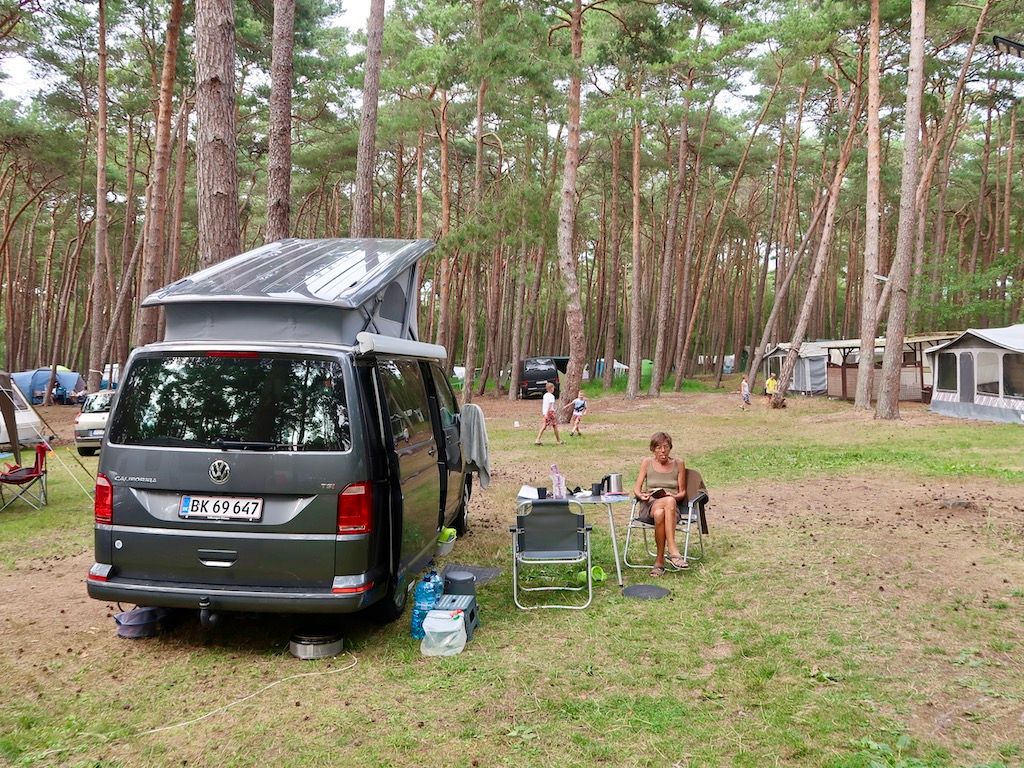 Roads and communication
The major roads are new and good, and in several places, we saw large motorways under construction. Some routes are toll roads, and function well with gates at the ends. We have also driven between trees on paved roads, and on stretches with a bumpy patchwork surface. People often drive fast, but it has been easy to get around. Many cities have good bike routes and sometimes stands with pumps and tools. It has been easy to cycle to and from our camping homes, and we have not used public transport.
Before the trip and along the way, we were warned about the risk of theft. A Polish camper who saw our folding bikes said, "I hope that you have good locks, Danes can come to Poland and find their stolen bikes!" We had bicycle locks and systems that tied valuables to the car, but experienced no thefts.
Compared to our previous travels in Poland, it was easy to communicate. Many young people speak fluent English or "tourist English". Sometimes German is more useful, and some older people speak only Polish and Russian. But we always met a hospitality that overcame language barriers.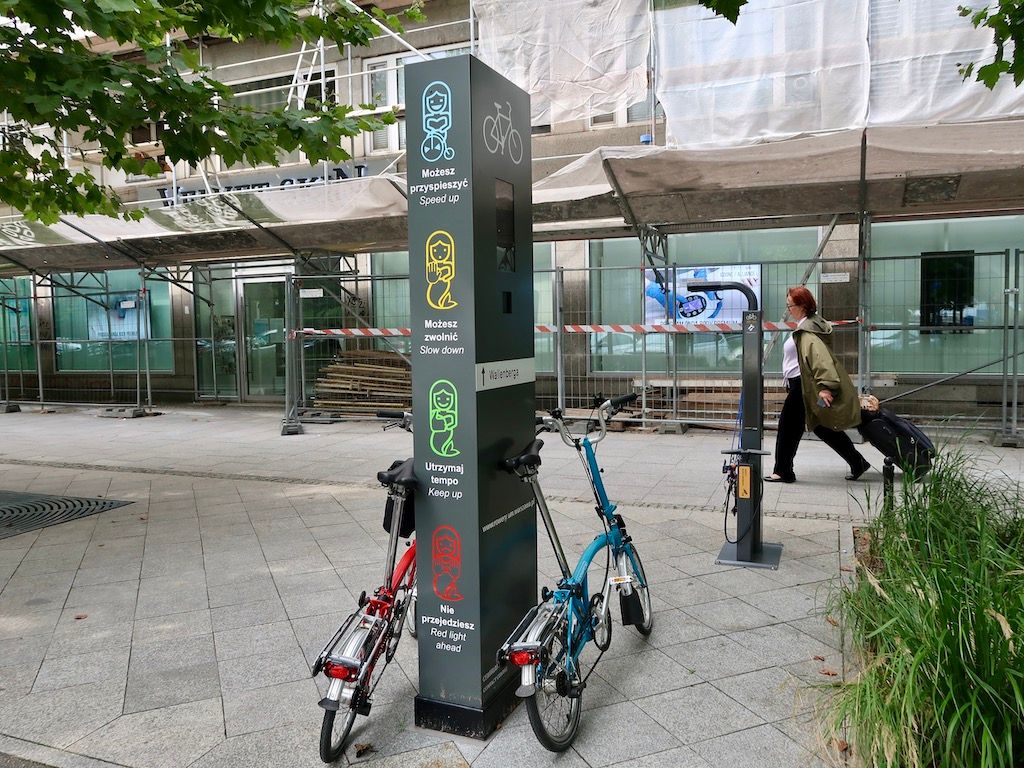 Corona and distance
Poland, like Denmark, closed down quickly when Covid-19 hit Europe in the spring of 2020. We travelled in a period with relatively low infection rates, and the Polish regulations were similar to those we knew: distance, hand sanitisers and face masks. Poland is expected to be one of the countries in the EU that will economically recover best from the crisis.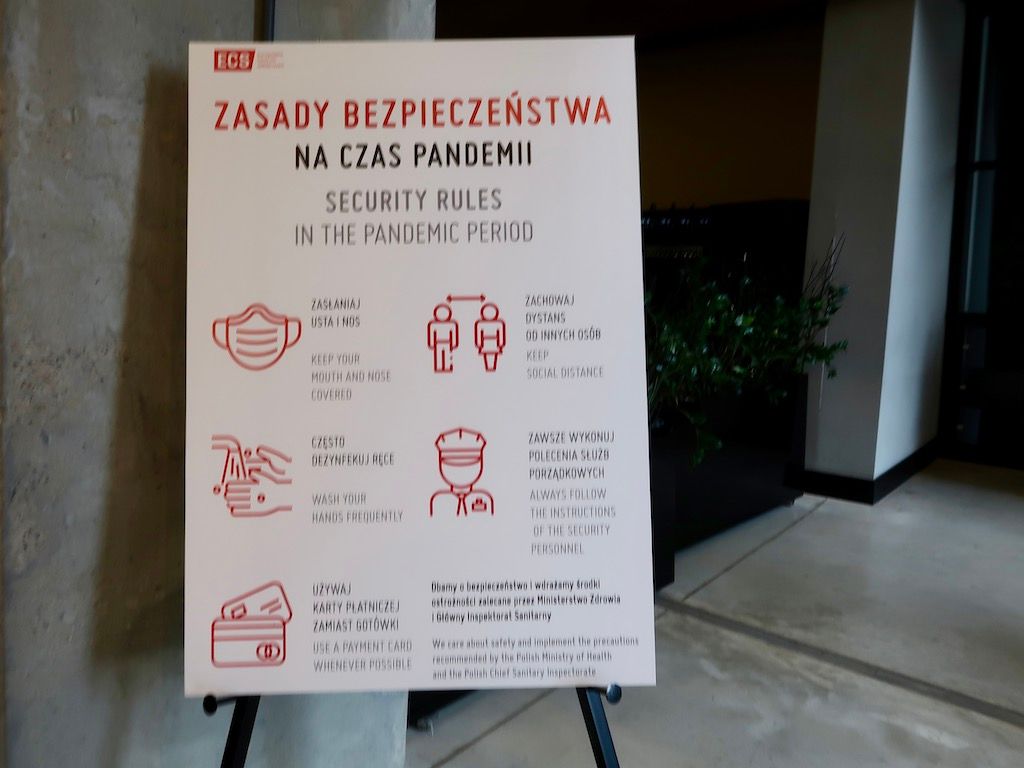 Culture and history
We have visited Poland's two former European Capitals of Culture and 7 of the countries 15 UNESCO Cultural World Heritage Sites. Most of the museums we have seen have had modern dissemination with good audio guides in English, interactive screens, etc. Polish museums are enlightening and sometimes - viewed through our Danish eyes - ideologically educational. The entry fees are moderate, you sense a cultural nation's desire to provide attractive and accessible institutions.
Along the way, we got an impression of Poland's dramatic history. The introduction of Christianity 966. The Polish victory over the Teutonic Order at Grunwald 1410. The union with Lithuania 1569. The adoption of Europe's first democratic constitution 1791. The divisions that removed the country from the world map in 1795. Its rebirth after World War I 1918. The fatal German occupation in World War II 1939 - 45. Post-war Soviet-ruled communism. Solidarność struggles for democracy 1989. Membership of NATO 1999 and of the EU 2004.
Poland has lived with pressure from surrounding powerful countries. The borders and large groups of the population have been moved or exterminated because of victories and defeats. Against this background, the fear of interventions and abuses from outside is easy to understand.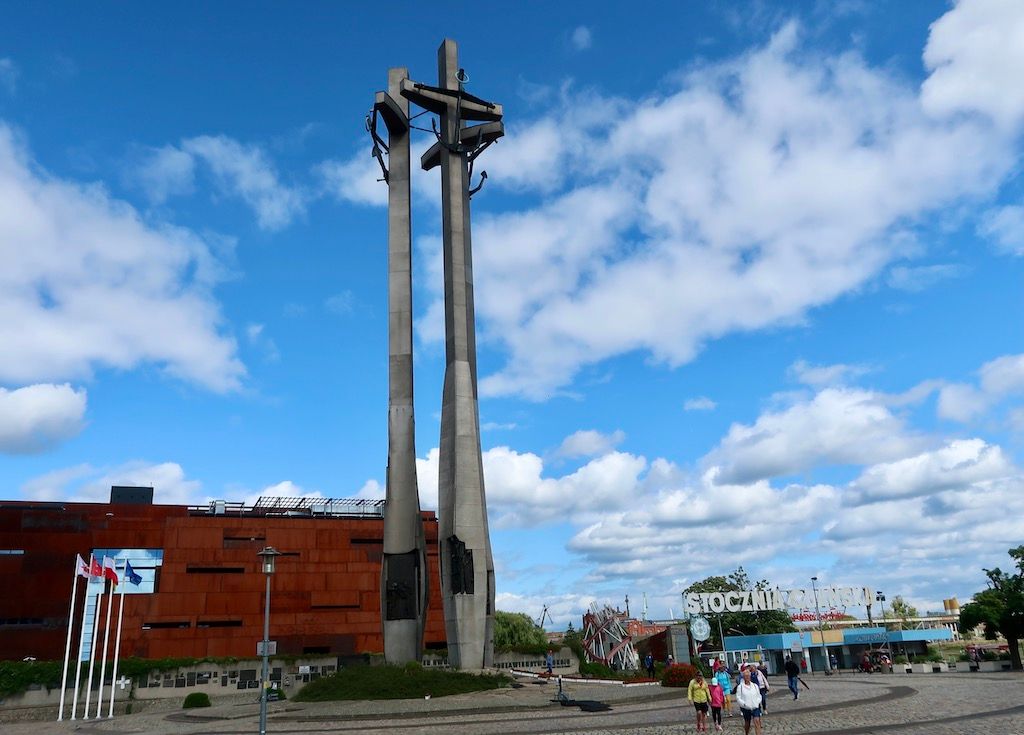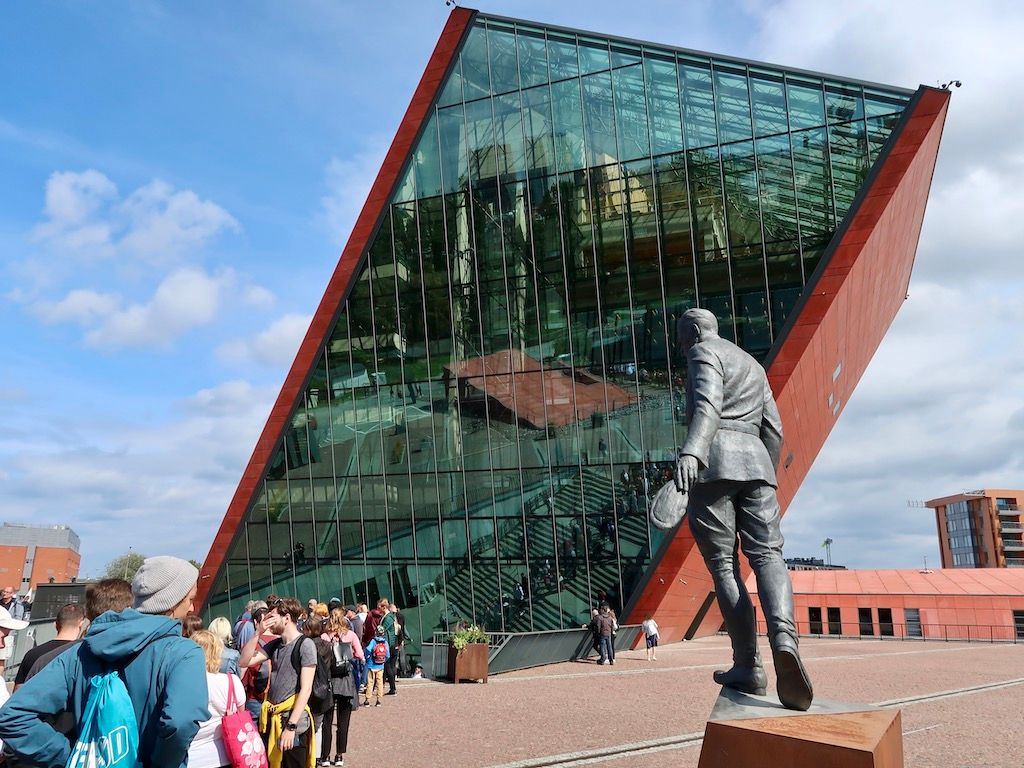 Poland and Europe
In front of public buildings, the EU flag with yellow stars on a blue background waves alongside the red and white Polish flag. On many new roads, museums, etc. there are signs saying that the EU has supported the project. The country receives significantly more from the community than it contributes. A large majority of Poles are pro EU membership, and we only heard support for it.
Many we spoke with hoped that the political majority would again change from the present government led by the national-conservative party PiS with Jarosław Kaczyński in front to the liberal opposition and PO led by EU-positive Donald Tusk. A political poll in December 2021 gave the opposition a clear majority. The reactions from the outside world to the situation in Poland have been ambiguous bordering on contradictory.
Poland has had a long-lasting conflict with the EU over lax handling of fundamental rule of law principles. The country has been criticized for challenging the freedom of the judiciary, the media and universities, as well as for tightening abortion laws and creating LGBT-free zones. The EU's reactions have been warnings, fines and threats of reduced financial support.
The conflict worsened when the Polish Constitutional Tribunal in October 2021 ruled that Polish law is in some situations superior to EU law. Poland's disagreement with the EU is supported by Hungary. A voluntary or forced Polexit like the British Brexit is a possible but unlikely scenario.
The situation became further complicated when the President of Belarus, Alexandr Lukashenko in August began to help refugees and migrants from i.a. Syria and Iraq to cross the borders with Poland, Lithuania and Latvia. Lukashenko is subject to EU sanctions among other reasons because of electoral fraud. The Polish government declared the border area an emergency zone and excluded the media, relief organizations and the European border agency Frontex.
This so-called "hybrid war" meant that people were pushed back and forth between the two countries by policemen, soldiers and border guards without being able to seek asylum. Local volunteers stepped in with emergency aid and marked houses, where aid was available with a green lamp in a window.
The European Commission has responded with a proposal to temporarily extend the deadlines and loosen the rules on asylum treatment and repatriation at the borders of Poland, Lithuania and Latvia with Belarus. The EU has also allocated humanitarian aid to vulnerable people stranded at the Belarusian border.
People have died of cold and exhaustion at the EU border with Belarus, while others have drowned in the Mediterranean and the English Channel. At the same time, the European Parliament has wanted to ease conditions for migrant workers from outside the Union in order to meet the need for labour.
The policy of the ruling Danish Social Democrats has been to criticize Polish violations of the rule of law, to support Poland, Latvia's and Lithuania's border control with words and a donation of sharp barbed wire to Lithuania, to support a proposal for the EU to help funding border fences and walls, to point towards the reserve of unemployed Europeans rather than immigration and to propose asylum treatment moved to centres outside Europe.
The paradoxes are many, and the need for coherent, common solutions rooted in humane values ​​is as urgent as they are difficult to find.
Our return to the birthplace of Eastern Europe's democracy movements in the 1980s gave an impression of the development from communism to democracy. It also gave an impression of a distinct version of the gap between conservative nationalists and liberal internationalists that characterize many countries these years.
It will not be three decades before we visit Poland again.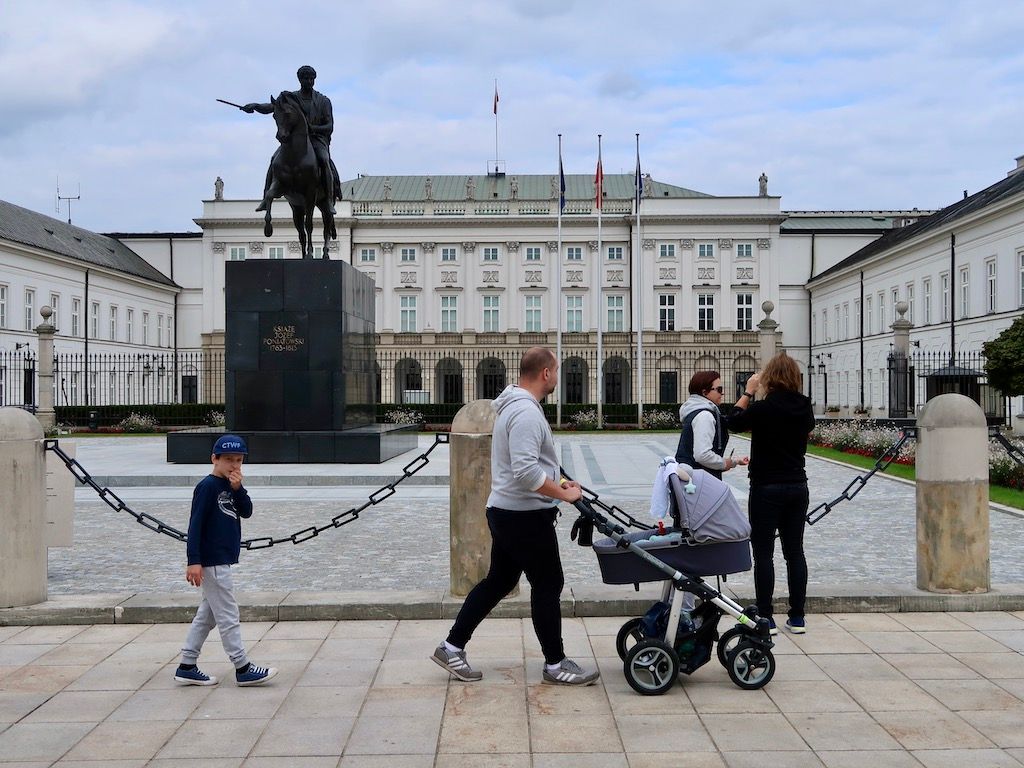 References
The following books have helped us plan and tell about the trips:
Europas smukke veje 47 berømte bilture samt komplet Europa-vejatlas. 2007.
Lise Hannibal: Turen går til Polen. 2019.
Simon Richmond m.fl.: Lonely Planet Poland. 2020.
In relation to our tour we saw movies related to Poland:
Ireneusz Dobrowolski: August Sky - 63 Days Of Glory. 2013.
Dariuz Gajewski: Legiony. 2019
Krzysztof Kieślowski: Blue. 1993,
Krzysztof Kieślowski: White. 1994.
Krzysztof Kieślowski: Red. 1994.
Krzysztof Kieślowski: The Double Life of Veronique. 1991.
Maria Sadowska: The Art of Loving: Story of Michalina Wislocka, 2017
Steven Spielberg: Schindler's List. 1993.
Paweł Pawlikowski: Cold War. 2018.
Paweł Pawlikowski: Ida. 2013.
Roman Polanski: The Pianist. 2002.
Andrzej Wajda: Wałęsa: Man of Hope. 2013.
Furthermore, we have used:
Facts from materials collected along the way and from websites.
Danish and international media coverage of Polish politics, etc.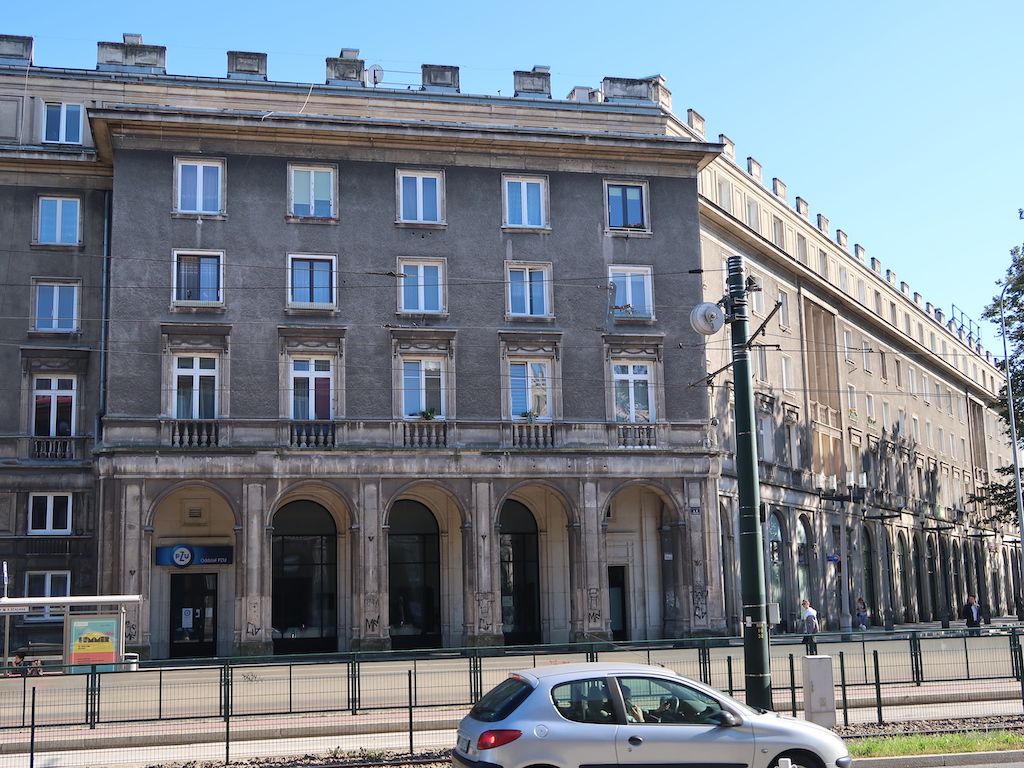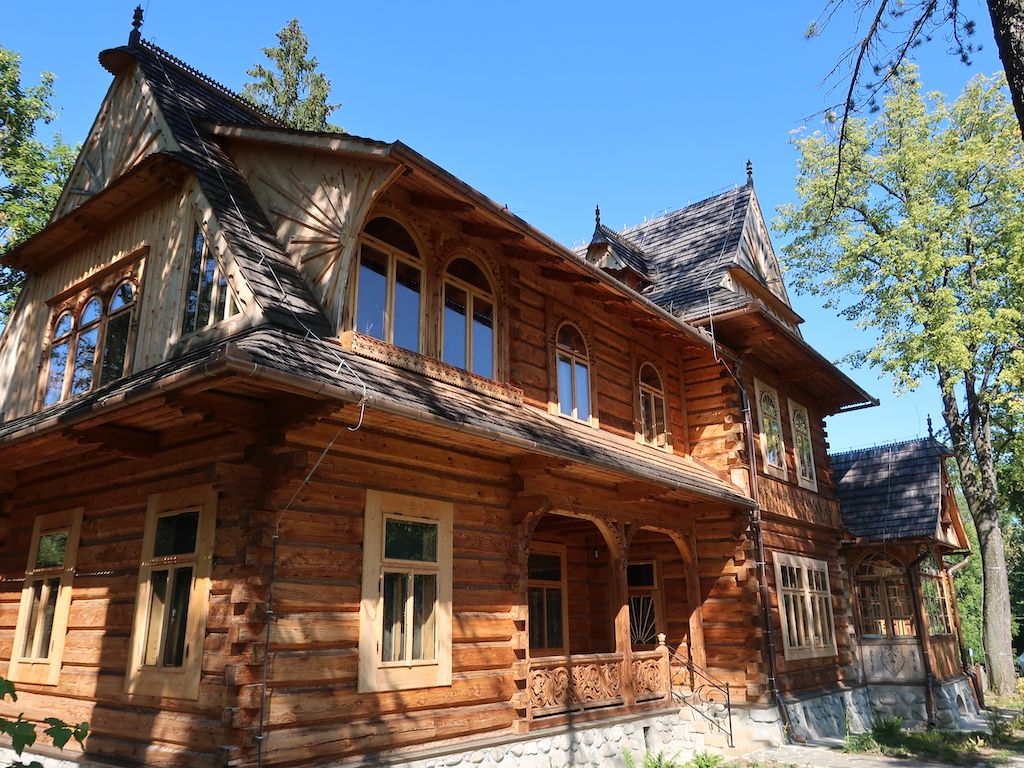 Return to the Birthplace of Eastern Euorpe's Democracies.
December 2021